After 5 years serving the vintage Apple enthusiast community, ThinkClassic has been marked for closure and is now in caretaker mode. Please see
this thread
for further information. Please direct any questions, comments and enquiries about the website, management and ownership to
this thread
.
jt

Member

From: Bermuda Triangle, NC USA

Registered: 2014-05-21

Posts: 1,470
Apple's Graphics Tablet?
Never an Apple 2 guy, so I was surprised when I found reference to the Apple Tablet in wikipedia's Timeline of Apple Inc. products.
Has anyone got info on the tablet as regards Mac development or use on the Lisa? I wonder if Susan Kare used one? It seems like the kind of thing someone on the team would have hacked for her to use. Haven't figured out the timeline, but it seems like she must have done the bulk of her design work (Steve Icon) on the Lisa, everyone else on the team at the time had to do software development on the Lisa.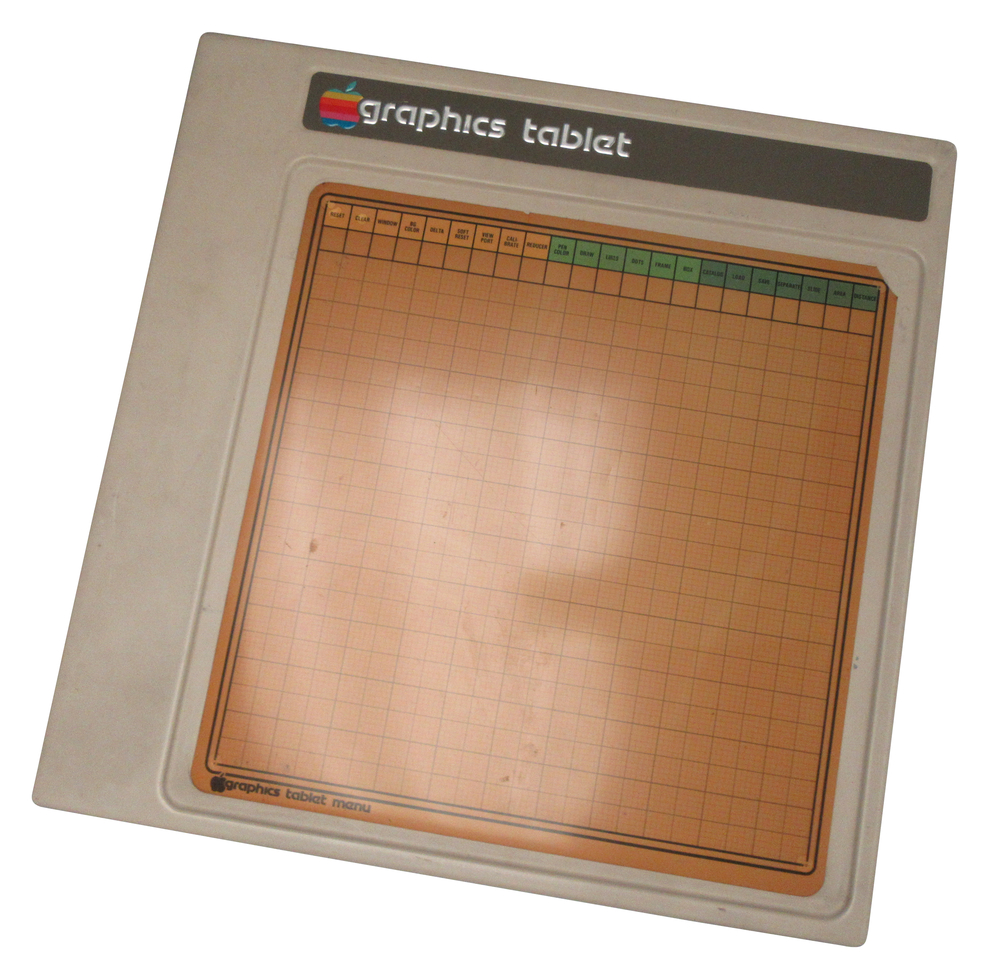 Not my pressure sensitive 12x12 (serial/wireless) WACOM, but very cool, wspecially for that time frame!
ClassicHasClass

Member

From: Electron Alley

Registered: 2014-05-26

Posts: 1,118
Re: Apple's Graphics Tablet?
I think the Koala Pad is a better design, IMHO.